We help small businesses to reach out to new and existing clients through the Internet.
Every project has its own unique challanges, the process below is outline of what we typically do as a team when setting up a new website.
Website Name
A website needs a name, also known as a domain name and DNS name. We will help you to select one matching your business name.
In some cases it may be worth registering multiple domain names to avoid confusion in the future.
For example, if the name of your company is White Builders you may want to register whitebuilders.com and whitebuilders.co.uk and finally white.builders!
Website Design Template
A wide choice of web design templates is available on the market. Also it is possible to create a bespoke design.
However for smaller projects our recommendation is to start with a simple and flexible design template and then customize it to match your logo and existing marketing materials.
Setup Website Pages
At very least the website should contain information about your business and your services. We recommend setting up following pages:
Home page – the first page your visitors see
News – what is happening to your business?
Services – information about your services
Gallery – a showroom of your work
About Us – information about your business, may include information about your team, company officers and a brief history
Contact Us – a contact form and any other means of contacting you such as e-mail, social media
Images and Photos
Modern day web is flash with images and photos. Unless you have intention to look like stuck in 90s, your website have to follow that trend.
Also many people prefer social interaction – they want to see who is behind the label, who makes your business happen.
Top grades would go for photos of your employees actually performing client work, then photos of your tools, your office, trucks and vans, cars from your taxi fleet.
If your business is less hands-on then some abstract graphics helping people to navigate your website will do.
Web Hosting and Page Speed
Modern web is fast. Your prospective clients have expectation that a website will load in 1-2 seconds at most. Even if they decided to visit it on a train from Birmingham to London with patchy 3G.
To be successful online, your website have to be fast too.
Another important reason to focus on speed is that Google believes that faster websites have content of better quality. So if your website is fast, it has higher chance of ranking higher in Google Search.
There are number of techniques and tools that we use to speed up websites:
web hosting in London on a high quality hardware – websites load faster if they are closer to the visitor
we use premium DNS servers by Microsoft for their great performance, better security and reliability
fine-tuning web server – this includes caching images and real-time compression of website pages with gzip
HTTP/2 for more efficient delivery of website pages and images to the client device
latest versions of PHP 7.2 and 7.3 in FPM mode
image size optimisation with minimal loss of quality via Imagify premium service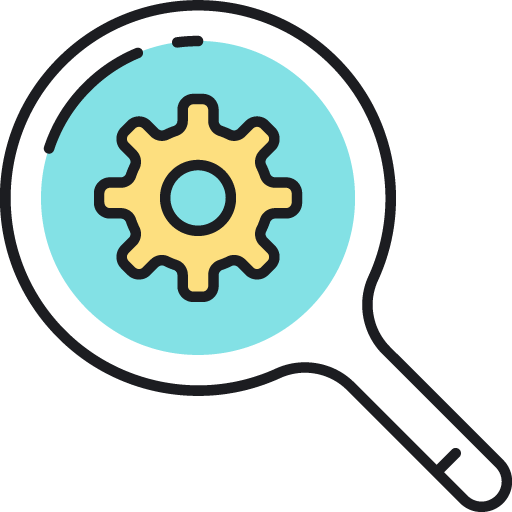 SEO and Online Marketing
For many small buisnesses website is a way to show that they are established and can be trusted.
However true value of a website can be achieved if it is integrated into your marketing strategy.
Attract attention of Facebook users, make yourself found in Google search and on Google Maps. Bring visitors to your website! And then convert them into prospective customers!
Consider joining business directories such as Yell.com, RatedPeople, getting listed as a preferred supplier, joining discount clubs like Groupon.
What follows next is an iterative process when website design, website layout, texts, images and graphics are all melted together into an professional tool – your website! We can build a basic website for you first and then help with expanding it over months as your business grows.